Companies that have gained market advantages due to Covid19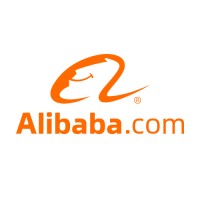 Global pandemics have been known to have adverse repercussions on businesses. For instance, the worldwide covid-19 epidemic has caused many small businesses to close their doors due to the high losses incurred. However, some companies continue to flourish during such difficult economic times. One of the critical elements that make businesses benefit more from catastrophic events is the gained economies of scale. An example of companies that have gained market advantages due to the corona pandemic is the Alibaba Group Holdings Ltd. and the UnitedHealth Group.
Recognized as an international e-commerce giant, the Chinese based franchise, Alibaba Group registered a more than double its profit in its first-quarter fiscal report. This number is expected to increase due to the covid-19 pandemic that has left cities and towns on lockdown state. With no access to physical shopping sites, people are left with no other alternative than to shop online. Over the past months, online traffic has upsurged, leading to a growing demand for online services such as the one extended by the Alibaba Group. The economies of scale facilitating Alibaba's success is it's the company's networking advantage (Mourdoukoutas, n.p.). Alibaba offers a platform for buyers and sellers to interact.
Owing to the fact that the UnitedHealth Group is a renowned healthcare facility, this organization is one of the few that has recorded significant profits during the global covid-19 pandemic. This facility continues to offer the best medical services as people seek better healthcare during the epidemic. Due to the growing demand for medical attention, this organization has partnered with the local healthcare facilities to extend affordable services to members of the public (UnitedHealth Group, n.p.). The leading economies of scale that have made the UnitedHealth Group gain its market advantage it's the additional investments the company has infused within its system to support those affected by the covid-19 pandemic.
Work Cited
Mourdoukoutas, Panos. "Alibaba's Five Advantages". Forbes, 2020, https://www.forbes.com/sites/panosmourdoukoutas/2014/04/15/alibabas-five-advantages/?sh=5ec8eb0b70a6.
UnitedHealth Group. "UnitedHealth Group Reports Third Quarter Results." Unitedhealthgroup.Com, 2020, https://www.unitedhealthgroup.com/newsroom/2020/2020-10-14-third-quarter-results.html.